9 tags
Factory Originality - JNQ&Co. X 333Photo.com
The majority of the cars I tend to shoot usually have an extensive list of modifications: lowered suspension, larger & wider wheels, big turbos… you name it. I believe that car enthusiasts are able to show their personality and individuality by customizing the different components of their vehicle, by replacing "stock" factory pieces with aftermarket products. For...
11 tags
15 tags
David & Jacqueline - Wedding Shoot Preview
Years ago when I first picked up a camera, it was purely for my own pleasure. I didn't really have any "live" subjects to take photos of, so I turned to my passion in cars.  Simple enough: a boxy piece of metal, which sits immobile in a parking lot, giving me freedom to experiment. Fast forward a few years later (realization that I'm getting old just kicked in), I've...
7 tags
Reyem & Cheryl - Wedding Shoot
A little over 5 years ago, I witnessed Reyem & Cheryl exchanged vows at the altar. Since then, not only have I seen their love grow for one another, but I am also blessed to see their family grow as well.  Reyem & Cheryl asked if I would do the honours of re-shooting their wedding photos, which I gladly accepted.  After 5 years and 3 children, they continue to be the couple to be modelled...
15 tags
EUROKRACY 2012 - Event Coverage
For those of you who are not following JNQ&Co.'s Facebook page, you might have missed the event album I uploaded a few days after the show. Big thanks to Rick, Jesse & Sergio who organized the event, to allow me full-access to shoot for them.  There was waaaay too many quality cars & cool people to take photos of, not to mention the organized events (limbo, burn-out competition)...
10 tags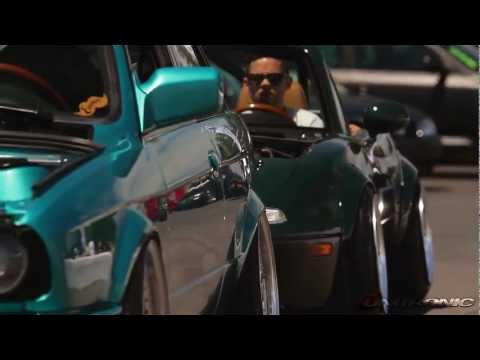 7 tags
Christophe & Isabel - ENGAGEMENT SHOOT
I met Isabel a few months ago when she modelled for one of her friends who was doing a make-up workshop.  With their wedding coming next year, Isabel & fiancé Christophe contacted me for an engagement shoot. When I asked them how they met, the first thing that came out from the both of them was a harmonious laugh. From their reaction, I knew they had a great story to share.  Believe it or...
13 tags
EUROKRACY 2012 - Special Mission
In between taking photos of the event and hanging out with other car enthusiasts, I set myself on a Special Mission. The reason for documenting it on video is to be able to display the environment of the meets & events that we all love to attend.  In the Montreal euro-car scene, you'll experience an easy-going attitude and laid-back sense of humor, yet a serious love & passion in...
13 tags
Wednesday South Shore Meets / June 13th
This meet is growing bigger & bigger as the weeks go by.  A few notable appearances last night were Rick's (from AirSociety) newly-bagged Audi A4, guys from GROUNDED Minitruck crew, and a few REAL racekors. You can view the full album of the Wednesday meets on facebook.
6 tags
Reyem & Cheryl - WEDDING SHOOT SAMPLE
With the school year just about to end (i.e. consolidating grades) & the wedding season in full bloom, I'm doing my best to stay organized.  In the meantime, here's a quick sample from yesterday's shoot with Reyem & Cheryl.  
7 tags
Christophe & Isabel - ENGAGEMENT SHOOT SAMPLE
One sample shot from yesterday's beautifully sunny shoot with Christophe & Isabel.
10 tags
5 MINUTE FRESHEN UP
So I get a message from Jesse from AirSociety.net: Jesse: "Tonight?  Going for my wheels now." JNQ: "Stop by the meet ASAP, I'll give you 5 minutes." Sorry I had to run, always on the #WorkHardPlayHard mindset. You can also see the photos on Facebook to share them as well.
14 tags
Julep Euro Meet - June 5th 2012
After a long day, I thought I'd stop by the good ol' Euro Julep tuesdays yesterday. Got there really late, but still got a chance to catch up with some people, and snap a few photos. You can also see the set on Facebook, if you would like to share the photos. :) Enjoy:
8 tags
13 tags
6 tags
11 tags
"Private" JDM Monday feat. LOCAL HERO
Legend has it that, a long time ago, in a galaxy far far away (Ste-Dorothee is far for me…), existed the largest car meet in the area. These meets began sometime last summer, and sadly enough, suffered the same fate, but much much sooner this year. Due to a few immature car owners, the large parking lot around the Ste-Dorothee Mega-Center is no longer hosting (what I was told) 1000+ cars on...
13 tags
11 tags
06.05.2012 BMW Meet @ Orange Julep, Montreal
This Sunday May 6th, many BMW owners gathered at a familiar local landmark.  Being a centralized meeting spot for Montreal and it's surrounding suburbs and shores, it is home to different meets throughout the week. BMW fanatics decided to make today it's un-official season opener, and I was glad to be able to meet other enthusiasts. Here are the few photos I took: ...
4 tags
"LIFE IS GOOD"
nassays: JULY 17th, 2012!!! #LIFEISGOOD717
7 tags
9 tags
12 tags
@PMAG2012 Candidates
Here are the five candidates for @PMAG2012, which will be held on May 5th @ 7:00pm at Salle La Découverte, in Montreal, Qc. —- Contestant #1 Melanie 20 years old • Born & raised in Montreal, Qc Student of Athletic Therapy at Concordia University  —- Contestant #2 Marjorie 22 years old • Born & raised in the Philippines Graduate of St. Augustine School of Nursing...
15 tags
@PMAG2012 Photoshoot
@PMAG2012 (Miss Philippines Montreal Ambassador of Goodwill) will be held on May 5th @ 7:00pm at Salle La Découverte, in Montreal, Qc. This event aims to express the beauty, leadership and empowerment of the filipino community, especially though the five lovely contestants between the ages of 18-25. Along with organizers @_hellomeredith & @FeastUrEyes, I was given the chance to do a...
10 tags
F30 Launch @ Park Avenue BMW Brossard
Last Monday was Park Avenue BMW's F30 3-series official launch. Gotsoul's DJ @ToddyFlores was in charge of the soundtrack of the night, with his DJ booth right above the main entrance. Hors-d'oeuvres and wine was served throughout the night, as guests admired the sixth generation of the flagship luxury sedan. —- Here are a few shots of the night.  Visit...
8 tags
Wednesday South Shore / Dix30 Meets
The Montreal car scene seems to be growing more and more every year. Last year, Julep Tuesdays re-established an ever-growing VW/Audi community and (not so JDM) JDM Mondays @ Mega-Center Ste-Dorothee showed that it is possible to have a large amount of enthusiasts together, no matter the make/model/origin/style of the car. The Wednesday South Shore meets at Wal-Mart Dix30 seems to be kicking off...
7 tags
JNQ&Co. X Gotsoul X BMW Park Avenue Sample
Here's a quick shot of DJ Toddy Flores, with his set-up above the main-entrance at the BMW Park Avenue (Brossard) new 3-series F30 launch. More photos (and videos?) should be uploaded soon.
6 tags
Varadero - November 2011
Last November, I took a vacation to Varadero, Cuba, and I've finally found the time to edit some of the photos.  During the trip, I realized that I didn't enjoy holding onto a DSLR while I explore the sights, sounds and tastes another country. Currently shopping for a smaller, travel-friendly camera…. Any suggestions? Enjoy these shots taken with the Nikon D7000.  More...
4 tags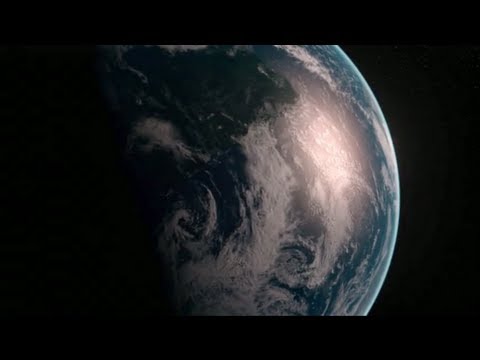 12 tags
Watch
AirSociety X Canibeat X Fast Wheels X Montreal Winter Tyler's flat black, bagged STI.
5 tags
"Success is the process of fulfilling your purpose in life, and doing it well. In..."
8 tags
Winter Wonderland
Evan's 2008 WRX feels right at home.
7 tags
Varadero, Cuba
9 tags
"Jealousy is just love and hate at the same time."
– #Drake
9 tags
FORM > WINTER
Tyler's flat black STI.   Form over winter.  More to come soon…
6 tags
"I learned working with the negatives could make for better pictures."
– Drake, #HYFR
9 tags
Fresh to Death - JNQ&Co. X 333 Photo
Good friend Evan from 333 Montreal created this design as a representation of that which is "always being fashionable until the very end." This idea was then transferred to a custom embroidered hat, which I am wearing in this photo. I believe this statement also describes the concepts behind 333 Montreal. Visit 333 Blog, and see the creativity and originality that is expressed in...
9 tags
Watch
Homeboy Ricky from AirSociety.net  just released a video of Sam's bagged E36.  His 3-serires bimmer is one of the most recognizable ones from Montreal, and has seen a lot of exposure on many worldwide automotive/stance sites. Make sure to visit Montreal-based AirSociety.net for many more quality rides. Amazing video Rick, and perfectly pieced-together ride, Sam.
8 tags
Style & Hip-Hop
goodmusic-blog: Video: Common- "Blue Sky"
11 tags
13 tags
Autumn Love - Lia & Rick's Engagement Celebration
Lia & Rick are such a beautiful and amazing couple. They compliment each other perfectly; you can tell by the infatuation between them in way they interact, without always having to be attached. They are such generous and thoughtful people, and made sure that everyone at their engagement party was having a good time, even/especially their photographer! Despite the chilly day yesterday, they...
13 tags
DJ Taha Lake @ Kabana Dix30
Kabana Dix30 hosts resident DJ @Taha Lake every Saturday, for fine dining and great music for you to enjoy. As you can see in the photos, the place is filled with movement, and Taha does an awesome job pleasing the crowd. For the full album, visit the Facebook page.
4 tags
"Art works when it communicates the truth."
– How to Make It In America
10 tags
Mecaglisse Quebec - Subaru WRX Track Day
A few snapshots from a track day at Mecaglisse Québec back in September.  It was a perfect day to go lapping; it was even a lot of fun driving there on HWY-125 with the VW. More photos on the Facebook Page.
7 tags
Tournoi Stéphanie Gravel - Collège Charles Lemoyne
Voici des photos prises de l'équipe Juvénile Masculin AAA scolaire lors du tournoi annuel au Collège Charles-Lemoyne.  Les équipes de tous les nivaux sont invités à participer à une fin de semaine de compétition sur deux gymnases du campus de la ville Ste-Catherine. Ce tournoi à été créer il y a trois ans, pour commémorer la vie d'un ancien entraîneur, Mme. Stéphanie Gravel. Album...
7 tags
12 tags
999 mètres / 999 meters
(English version follows) 999 mètres. C'était la distance qui me restait à franchir afin de compléter le demi-marathon de Montreal Blake's, qui commençait sur le pont Jacques-Cartier, et se terminait dans le Park Maisonneuve. Il y a trois mois, mon ami et collègue de travail, Mike, a fait l'inscription pour cette course de 21 km avec moi. On allait se motivé à s'entraîner, pour pouvoir...
12 tags
Reyem's Daily Grocery Getter
Here are photos of fellow v-dubber, and good friend, Reyem's bagged B5 Passat wagon. I had a chance to take a few before he left for the H2O International event. He custom built his own bag set-up for his daily driver. You might ask yourself "why a bagged Passat?"  Not only is it a head-turner, but it comes very practical when driving his wife and 3 children around.   For an...
6 tags
"There's a difference between interest and commitment. When you're interested in..."
– Art Turock
5 tags
"Nobody gives you a chance, you gotta take chances."
– Lil Wayne